Akira Takeda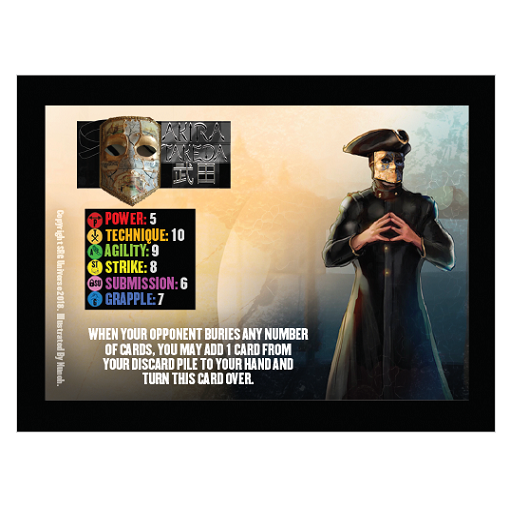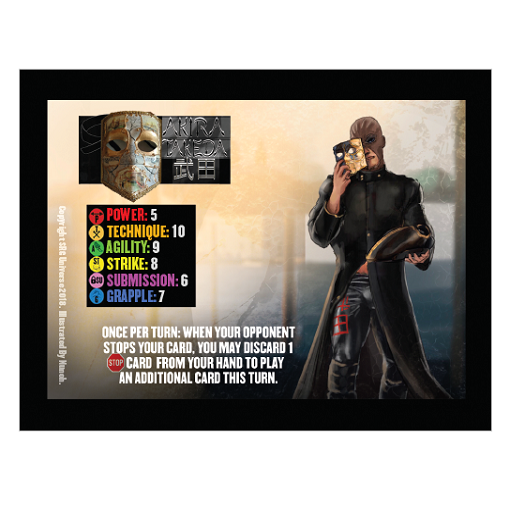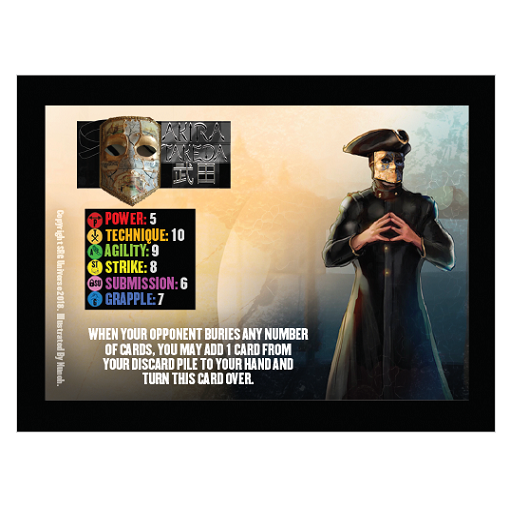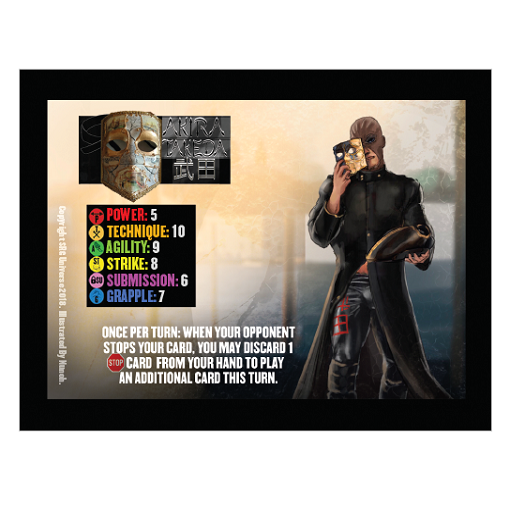 Akira Takeda
TWO SIDED Competitor!
Side 1: When your opponent buries any number of cards, you may add 1 card from your discard pile to your hand and turn this card over.
Side 2: Once per turn: When your opponent stops your card, you may discard 1 STOP card from your hand to play an additional card this turn.